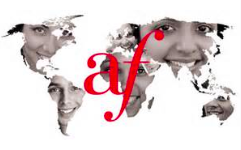 The Alliance Française has been spreading French language and culture all over the world for more than 130 years.
- THE CULTURAL ALTERNATIVE -
The Alliance Française was created in 1883 in Paris under the aegis of Paul Cambon and Pierre Foncin, around personalities such as Jules Verne, Louis Pasteur, Ferdinand de Lesseps, Armand Colin and Ernest Renan.
Today, it is the leading cultural network worldwide, with 850 establishments in 136 countries on all five continents.
Each year, 500,000 people, of all ages, attend Alliances Françaises to learn French and more than 6 million people participate in our cultural activities.
The network is coordinated by the Alliance Française Foundation in Paris and Beijing general delegation for China.
Each Alliance Française is a local not-for-profit organisation operating autonomously.
We have three main goals :
Developing cultural diversity and exchanges
- THE REFERENCE IN CENTRAL CHINA -
The Alliance française of Wuhan was created 15 years ago in cooperation with Wuhan University (Wuda). We have 3 locations in Wuhan city. We organise more than 50 cultural events each year in Central-China.
Latest events :
Intercultural meeting (monthly) : gathering French community and Chinese people around cross-cultural themes (cultural stereotypes, history, langage, tourism, management, food, communication…). Conferences led by French and Chinese experts, teachers, journalists…
Anne Cheng, famous sinologist, teacher at College de France
Les Choristes, choir from Lyon
Meeting with Mathieu Chedid
French movie-maker Hélier Cisterne
3 music concerts from France, Switzerland and Belgium
workshop with actor and stage director Fabien Maheu
Meeting with Versailles Baroque music Center (before performance at Qintai concert hall)
Wine testing workshop
Pastry workshop
Fashion workshop
dance workshop
Litterature conference with 4 French writers traveling along the Yantse river
Exhibition : French history through advertising
Art performance : French artist Catherine Ludeau
Meeting and workshop with Godi , Belgian cartoonist
Conference by Yu Zhou and literary dîner « chopsticks and forks » Comparison between French and Chinese food culture
Music concert : BATpointG
Sciences exhibition Universciences
Photography exhibition Harcourt Studio
Storytime for French and Chinese children (monthly)
Coming events :
Concert by French artist Laura Cahen (VOX)
Victor Hugo Exhibition from Bibliothèque Nationale de France
Classical music concert (French baroque repertoire and Kun Qu). Lyon and Beijing music conservatories
Drawing workshop for children with Herve Tullet French designer
In 2015, our cultural program will be concentrated around 3 main seasons :
1- March : Month dedicated to French-speaking countries and culture
Music concerts,
French-speaking countries Film Festival,
Various art exhibitions
2- May - June : Children and Music festivals
dance show,
show for children,
workshop with Lucky Luke (French strip cartoon) author ,
French Festival of music
3- « Romantic Autumn » September 15th-November 15th
Concert by Guo Gan, Chinese master of Er hu
Piano concert (Chopin)
French Singer (Edith Piaf songs)
Exhibition of photography
French Film Festival
Quatuor concert
We are partners with the French Embassy in Beijing, the French Consulate in Wuhan, Wallonie-Brussels delegation in Beijing, Embassy of Switzerland, Representation of Quebec and with the main cultural centers of Wuhan (Qintai concert Hall and theater, Vox, Hubei provincial Library, Wuhan museums, Banma dajie art center in Tanhualin, 403 art center, Wanda bookstore in Hanjie…).
We also organise events in Hunan and Jiangxi with our local partners.